Booster seats have been shown to be highly protective for older children that have not yet reached the appropriate height for use of the seat belt.  Children under five foot tall and not yet at puberty are more likely to suffer tramautic injury in car accidents if not in an appropriate passenger safety device.  Seatbelts do not land on the child's thighs or across their chest correctly without appropriate positioning with the use of a Booster seat.  We recommend consulting with our staff in person or on the phone to find the right fit and features for your child.  We offer a range of booster car seats including backless boosters, full back boosters, as well as the multifunctional harness boosters.  Our brands include Clek and Britax.
Featured products
Full back booster with integrated latch, side impact protection, adjustable width and seat depth, recline feature and conversion to backless travel booster for pre-teens.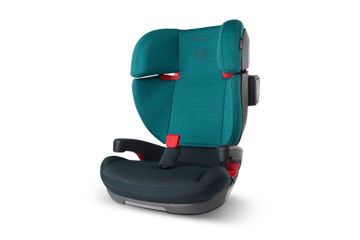 From energetic elementary school kids to independent pre-teens, the ALTA delivers proper seat and belt positioning with style, comfort and ease.